Journey School of Peoria, Arizona
Journey School of Peoria, Arizona is inspired by the world-renowned schools of Reggio-Emilia, Italy, and the values inherent to the Reggio-Emilia philosophy. Journey School of Peoria offers families a loving, welcoming, community dedicated to encouraging children to pursue nature based learning with an uncompromising spirit of joy and adventure. We offer birth to 5 years.
Our approach is hands-on and multisensory!
Components which will be incorporated into Journey School of Peoria's program include:
• Classrooms that are beautiful, inspirational spaces.
• Children, family, teachers, parents, and community as interactive and collaborative.
• An awareness and appreciation of the natural world in which the environment is viewed as co-teacher.
• Opportunities for artistic expression in a variety of media.
• Documentation of children's activities and exploration through a portfolio system
Community Is our Guiding Principle
Community guides everything we do.
At Journey School of Peoria, we believe in building and maintaining a strong sense of community. We encourage the active participation of families and staff in all facets of life at Journey. We truly live together in community as a school family. There are many ways for families to be involved at school!
Daily
Journey School of Peoria maintains an open-door policy and parents are welcome and invited to be on campus at any point during the day. Rather than a drop-off line, families walk children into the classrooms at the start of the day. Teachers and families are able to not only greet one another but share information and to plan for the day together.
Monthly
Take-home meals offer opportunities to families to eat together rather than completing the dinner time chores.
Parent's Night Out events and All-School Meet-Ups provide natural platforms for the creation of relationships between families and families and staff. There are also monthly committee meetings for interest-based groups on campus.
We come together as a whole school family to reflect on the year past and dream together for the year to come.
Our Parent Ambassador Program
Each classroom at Journey School of Peoria has a parent ambassador.
The parent ambassadors are involved in all aspects of the school community.
They host classroom events, participate in all-school meetups, plan and organize special events, offer advice and direction to the leadership team, maintain a benevolence fund, and generally are the pulse-keepers for the school.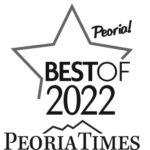 Arts and Wellness
We believe there's more to learning than memorization, At Journey School of Peoria, children learn through non-traditional means